The wonderful cenote that we choose for this competition, is located in the heart of the YUCATAN peninsula.
Yucatan's biodiversity and cultural array makes it a unique and ideal spot. Cenotes are a sort of natural pools that emerge in the middle of the jungle, bodies of water connected by underground rivers and caves filled with water throughout the entire peninsula. So far, more than three thousand cenotes have been discovered in the region but every year more and more come to light.
Xibalba's cenote is one of the deepest with excellent conditions, ideal for freediving. The water temperature is 25 Celsius and 26 below 70 meters. The features that deem it ideal for this competition are the crystal clear water, incredible visibility of more than 40 meters, no currents and guaranteed good weather ALWAYS. As there is no light below 40 meters the cenote gets darker but visibility remains the same as on the surface, only getting slightly cloudy at around 83-85 meters.  
With a diameter of 18 meters and 114 meters at its deepest point our cenote makes a great underwater playground. Due to safety reasons the competition's depth is limited to 92 meters. 
Weather during this season is 38/40 celsius at daytime and 25/28 at night.
Cenote Ucil is located in the heart of Yucatan's main touristic destinations, in a small village named Cenotillo, 150 km from Cancun, 120 km from Merida, 56 km from Valladolid and 40 km from Izamal city.  Accessibility is very straight forward:
Cancun International Airport (CUN)

Merida International Airport  (MID)
Once you arrive to either of these main cities you must continue your way to Valladolid City (coming from Cancun, 1.5 hours), or to Izamal (coming from Merida, 1 hour and 20 minutes). Bus company ADO run services directly from the airport. Once you make it to Valladolid or Izamal you must take a local bus to Cenotillo. Alternatively, you can get a rental car from either Merida or Cancun airport and drive, this will give you a lot of freedom to explore the region and is an affordable option, just make sure to book it in advance online, there are plenty of rental agencies you can find online.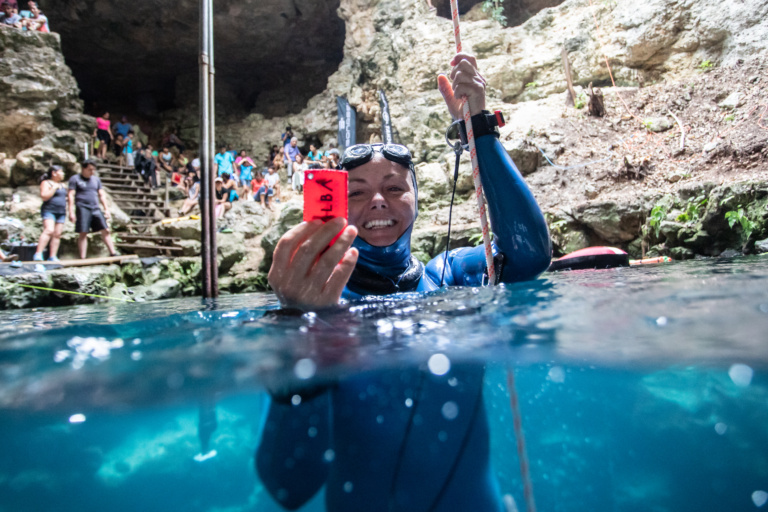 The place we've picked is strategic for water-based tourism, it appeals to domestic and international travelers because of the cultural richness of the region while being surrounded by some of the most breathtaking destinations in the world. Astonishing beaches, mystical cenotes, stunning archeological sites, and magical cities populated by extremely friendly locals. 
The most accessible areas of interest that you will find are the towns of Merida, Izamal and Valladolid, the archaeological sites of Chichen Itza (one of the seven wonders in the world), Izamal, Coba, Ek-Balam and Tulum, the beaches of Cancun, Tulum, Playa del Carmen, Rio Lagartos, Las coloradas and hundred of beautiful cenotes.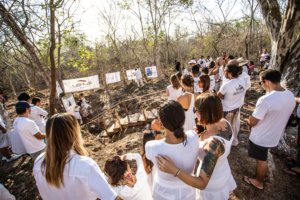 Bungalows at only 900 mts from the cenote (limited max 15 pax).  Basic amenities are available: shower, bathroom and bed facilities (20 USD p/p in shared room)
Hotels in Tunkas (15km), Izamal (40km), Tizimin (48km), or Valladolid (58km)
We offer assistance booking your accommodation with the options mentioned above, if you'd like to enquire please get in touch via email on: [email protected]
follow us @ XIBALBAFREEDIVING
This error message is only visible to WordPress admins
Error: No connected account.
Please go to the Instagram Feed settings page to connect an account.